Produsul a fost adaugat in cos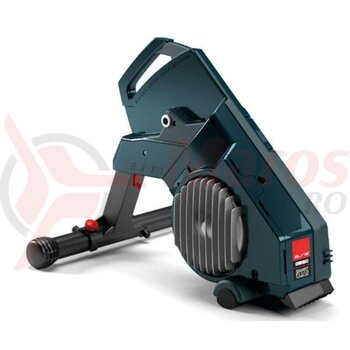 Hometrainer Elite Turno direct-drive fluid with misuro B+ sensor
COD PRODUS: ELT0172001
2799.90 Lei
Hometrainer Elite Turno direct-drive fluid with misuro B+ sensor
3529.00 Lei
2799.90 Lei
pretul include TVA
In stock
In stoc
Livrare imediata
Hometrainer Elite Turno direct-drive fluid with misuro B+ sensor
Roller ELITE Turno Smart B + is undoubtedly the most economical direct drive roller on the market and includes what you need to connect with your favorite applications such as Zwift or Bkool. It is compatible with road bike, mountain bike or urban bike.
Smart trainer with direct drive, fluid braking system and built-in Misuro B + power sensor.
In design and structure, TURNO inherits all the characteristics of the top range trainers of the Elite collection; This gives it great stability and ease of use. The use is simple and requires few steps. Simply replace the rear wheel of the bike with TURNO and start your workout managing gear speeds as if you were pedaling on the road.
The resistance increases progressively and automatically with the speed produced by the rider and the internal steering wheel allows a pedaling roundness that perfectly combines with the experience on the road. This type of trainer is characterized by the direct transmission of the power delivered by the cyclist, since the system is connected to the bicycle chain
Characteristics:
Wireless communication: ANT + (performance, speed & cadence) and Bluetooth.
Maximum performance: 1580 watts (60 km / h) - 780 watts (40 km / h).
Compatibility with My E-Training Software & App, Zwift, Trainerroad, Kinomap, The Sufferfest.
Bike compatibility: road, Mountainbike and Citybike (also carbon) with 130-135 x 5mm quick release hubs and 142 x 12mm thru-axle hubs.
Compatible with cassettes: Shimano 9/10/11-v., For XD and Campagnolo it is necessary to buy an adapter.
Lasa un comentariu sau pune o intrebare
Ai întrebări?
Contacteaza-ne!
LUNI-VINERI 09:00 - 20:00
SAMBATA 09:00 - 15:00
intrebari@marosbike.ro
MarosBike.ro lucrează în permanenţă asupra acurateţei informaţiilor din acestă prezentare. Rareori acestea pot conţine anumite inadvertenţe: fotografia este cu caracter informativ iar unele specificaţii pot fi modificate de catre producător fără preaviz sau pot conţine erori de operare. Pentru anumite clarificări vă rugăm să ne contactaţi.