Produsul a fost adaugat in cos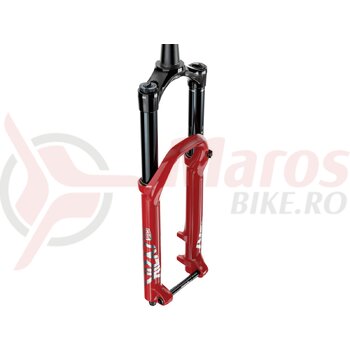 Furca Lyrik Ultimate Charger 2.1 RC2 - Crown 27.5" Boost 15x110 160 mm Red Alum S
COD PRODUS: 221000083
3331.00 Lei
Furca Lyrik Ultimate Charger 2.1 RC2 - Crown 27.5" Boost 15x110 160 mm Red Alum S
5435.00 Lei
3331.00 Lei
pretul include TVA
To order
La comanda
Livrare 1-36 zile
Furca Lyrik Ultimate Charger 2.1 RC2 - Crown 27.5" Boost 15x110 160 mm Red Alum S
Designed not only for the race down, but the ride up. Holding onto every critical line, Lyrik Ultimate Features an updated DebonAir air spring paired with our Charger 2.1 damper for unmatched trail control and precision.
Ultra-low friction SKF wiper seals and Maxima Plush damping fluid all work overtime to reduce friction, silence noise, and provide unmatched fork performance sun up to sun down.
- Updated highly tunable DebonAir™ air spring offers a buttery smooth feel off the top and maintains a higher ride height for increased confidence in steep terrain
- Designed to reduce hand fatigue and fight unwanted friction, the Charger™ 2.1 damper increases confidence and control over every trail
- Charger™ 2.1 RC2 damper featuring independent high and low speed compression adjust
- Charger™ 2.1 RCT3 damper featuring 3-position compression adjust (open/pedal/firm) with low speed compression adjust
- Ultra-low friction SKF wiper seals provide long lasting fork performance and improve overall suspension feel
- Maxima Plush damping fluid reduces friction and silences damper noise
- "BoXXer" Red Signature colorway and Ultimate High Gloss Black
- Ultimate foil graphics package
Axle: 15x110
Color: red
Model Year: 2021
Offset: 46 steerer: tapered
Suspension: Debon Air
Travel: 160
Wheel size: 27.5
Lasa un comentariu sau pune o intrebare
Ai întrebări?
Contacteaza-ne!
LUNI-VINERI 09:00 - 20:00
SAMBATA 09:00 - 15:00
intrebari@marosbike.ro
MarosBike.ro lucrează în permanenţă asupra acurateţei informaţiilor din acestă prezentare. Rareori acestea pot conţine anumite inadvertenţe: fotografia este cu caracter informativ iar unele specificaţii pot fi modificate de catre producător fără preaviz sau pot conţine erori de operare. Pentru anumite clarificări vă rugăm să ne contactaţi.