Produsul a fost adaugat in cos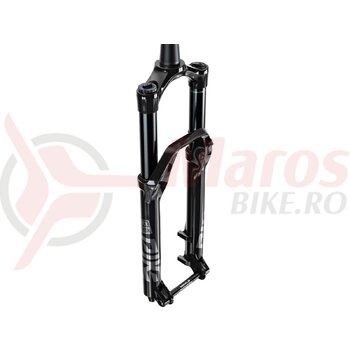 Furca Pike Ultimate Charger 2.1 RC2 - Crown 27.5" Boost 15x110 150 mm Black Alum
COD PRODUS: 221000120
3261.00 Lei
Furca Pike Ultimate Charger 2.1 RC2 - Crown 27.5" Boost 15x110 150 mm Black Alum
5150.00 Lei
3261.00 Lei
pretul include TVA
To order
La comanda
Livrare 1-36 zile
Furca Pike Ultimate Charger 2.1 RC2 - Crown 27.5" Boost 15x110 150 mm Black Alum
A true trail machine we couldn't wait to have on our bikes and get to you.
Featuring an updated DebonAir™ air spring paired with our Charger™ 2.1 damper for unmatched trail control for every sweeping corner or loamy drop in.
Ultra-low friction SKF wiper seals and Maxima Plush damping fluid all work overtime to reduce friction, silence noise, and provide lasting fork performance.
- Updated highly tunable DebonAir™ air spring offers a buttery smooth feel off the top and maintains a higher ride height for increased confidence in steep terrain
- Designed to reduce hand fatigue and fight unwanted friction, the Charger™ 2.1 damper increases confidence and control over every trail
- Charger™ 2.1 RC2 damper option featuring independent high and low speed compression adjust
- Charger™ 2.1 RCT3 damper option featuring 3-position compression adjust (open/pedal/firm) with low speed compression adjust
- Ultra-low friction SKF wiper seals provide long lasting fork performance and improve overall suspension feel
- Maxima Plush damping fluid reduces friction and silences damper noise
- Gloss Silver Signature colorway and Ultimate High Gloss Black
- Ultimate foil graphics package
Axle: 15x110
Color: black
Model Year: 2021
Offset: 46 steerer: tapered
Suspension: Debon
Air Travel: 150
Wheel size: 27.5
Lasa un comentariu sau pune o intrebare
Ai întrebări?
Contacteaza-ne!
LUNI-VINERI 09:00 - 20:00
SAMBATA 09:00 - 15:00
intrebari@marosbike.ro
MarosBike.ro lucrează în permanenţă asupra acurateţei informaţiilor din acestă prezentare. Rareori acestea pot conţine anumite inadvertenţe: fotografia este cu caracter informativ iar unele specificaţii pot fi modificate de catre producător fără preaviz sau pot conţine erori de operare. Pentru anumite clarificări vă rugăm să ne contactaţi.