Produsul a fost adaugat in cos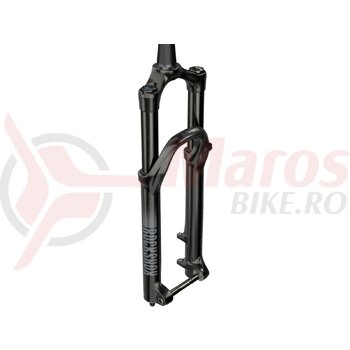 Furca Recon Silver RL - Crown 27.5" Boost 15x110 120 mm Black Alum Str Tpr 46 offs
COD PRODUS: 221000169
1578.00 Lei
Furca Recon Silver RL - Crown 27.5" Boost 15x110 120 mm Black Alum Str Tpr 46 offs
2110.00 Lei
1578.00 Lei
pretul include TVA
To order
La comanda
Livrare 1-36 zile
Furca Recon Silver RL - Crown 27.5" Boost 15x110 120 mm Black Alum Str Tpr 46 offs
With optimized material concentrated at the brace and seal area, outstanding stiffness and steering precision, axle spec of either 9QR, 15x100mm, or 15x110mm, and new E-MTB configured fork options with fender mounting points, Recon Silver is an all-around performer suited for any MTB or E-MTB bike.
- New E-MTB endorsement options with fender mounts are appropriate for all E-bikes (15x110mm)
- New graphics are easy to read and make a fresh impact
- Motion Control™ damping featuring low speed compression adjustment to lockout
- Fit Tires up to 2.8" (15x110mm, without fenders, the use of a full fender will reduce tire clearance)
- Fast Black finished 32mm steel upper tubes couple stiffness with a premium look
Wheel size: 27.5", 29"
Travel (mm): 100mm, 120mm, 130mm
Damper Type: Motion Control
Fork offset: 42mm (27.5"), 46mm (27.5"), 51mm (29")
Color (FS): Gloss Black
Axle: 15x100mm, 15x110mm BOOST™, 9mm
Quick Release Upper tube type: 32mm straight wall steel
Spring: Solo Air Crown OD (mm): 53, 61 Part
Weight (g): 1960 - 2363
Axle: 15x110
Color: black
Lockout: Fork Model Year: 2021
Offset: 51
Rim Brake Mount: No steerer: tapered
Suspension: Solo Air
Travel: 120
Wheel size: 27.5
Lasa un comentariu sau pune o intrebare
Ai întrebări?
Contacteaza-ne!
LUNI-VINERI 09:00 - 20:00
SAMBATA 09:00 - 15:00
intrebari@marosbike.ro
MarosBike.ro lucrează în permanenţă asupra acurateţei informaţiilor din acestă prezentare. Rareori acestea pot conţine anumite inadvertenţe: fotografia este cu caracter informativ iar unele specificaţii pot fi modificate de catre producător fără preaviz sau pot conţine erori de operare. Pentru anumite clarificări vă rugăm să ne contactaţi.