Produsul a fost adaugat in cos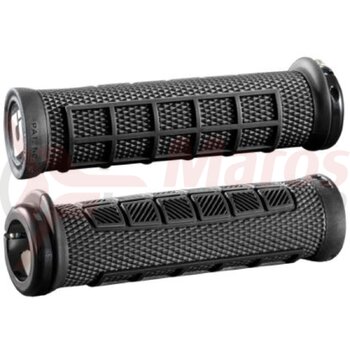 Mansoane ODI MTB Elite Pro Lock-On 2.1, 130 mm, negre
COD PRODUS: 121700002
150.00 Lei
Mansoane ODI MTB Elite Pro Lock-On 2.1, 130 mm, negre
150.00 Lei
pretul include TVA
To order
La comanda
Livrare 1-36 zile
Mansoane ODI MTB Elite Pro Lock-On 2.1, 130 mm, negre
Introducing the all new ELITE PRO v2.1 Lock-On Grips. Engineered to provide more padding where you need it most without the bulky feel - so you can enjoy the ride longer.
Ergonomic design conforms to riders hand without feeling bulky, provides padding where it is needed most
Half-Waffle pattern on the front of the grip provides extra control when you are off the back of the bike
NEW SINGLE CLAMP - Version 2.1 Lock-On System for more usable grips space and improved comfort on the outside of the grip
Variable knurl pattern alternates from smooth to sharp texture to provide more traction without irritating your hands.
Reinforced End molded out of soft, but durable material to prevent grip blowout
Clamp: black
Color: black
Grip length: 130
Model Year: 2017
Scope of application: MTB
Lasa un comentariu sau pune o intrebare
Ai întrebări?
Contacteaza-ne!
LUNI-VINERI 09:00 - 20:00
SAMBATA 09:00 - 15:00
intrebari@marosbike.ro
MarosBike.ro lucrează în permanenţă asupra acurateţei informaţiilor din acestă prezentare. Rareori acestea pot conţine anumite inadvertenţe: fotografia este cu caracter informativ iar unele specificaţii pot fi modificate de catre producător fără preaviz sau pot conţine erori de operare. Pentru anumite clarificări vă rugăm să ne contactaţi.