Produsul a fost adaugat in cos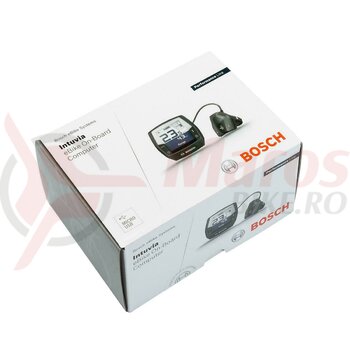 Intuvia retrofit kit, anthracite, drive unit cable 1.500 mm, Intuvia display in colored premium packaging, including display holder, control unit and 3 x 4 rubber spacers (31, 8 mm, 25, 4 mm, 22, 2 mm)
COD PRODUS: 0275007822
923.00 Lei
Intuvia retrofit kit, anthracite, drive unit cable 1.500 mm, Intuvia display in colored premium packaging, including display holder, control unit and 3 x 4 rubber spacers (31, 8 mm, 25, 4 mm, 22, 2 mm)
923.00 Lei
pretul include TVA
To order
La comanda
Livrare 1-34 zile
INTUVIA RETROFIT KIT
Replaced Intuvia Retrofit Kit Platinum (0275007821)
Anthracite, 1,500 mm cable
Intuvia display in colored premium packaging, including Display holder, operating unit and 3 x 4 rubber spacers (31.8 mm, 25.4 mm, 22.2 mm)
Retrofit product for the end customer
Clever control center with an easy-to-read LCD display
Can be retrofitted to all eBikes with a Bosch drive
Separate control unit ensures safe riding
Five riding modes available (Eco, Tour, Sport, Turbo, Off) plus walk assistance
Essential ride information at a glance: range, trip distance and average speed
Off-board-mode: all basic information is displayed even when detached from the eBike
NB for customers with HMI display: the Intuvia retrofit kit replaces the HMI display.
Product line compatibility
Active Line Plus (BDU3XX)
Active Line (BDU3XX)
Performance Line Speed(BDU4XX)
Performance Line (BDU3XX)
Cargo Line / Speed (BDU4XX)
Modelyear 2011 / 2012
Active Line (BDU2XX)
Classic+ Line
Performance Line CX (BDU2XX)
Performance Line (BDU2XX)
PU
1
Display compatibility
Intuvia
Color
Anthracite
Lasa un comentariu sau pune o intrebare
Ai întrebări?
Contacteaza-ne!
LUNI-VINERI 09:00 - 20:00
SAMBATA 09:00 - 15:00
intrebari@marosbike.ro
MarosBike.ro lucrează în permanenţă asupra acurateţei informaţiilor din acestă prezentare. Rareori acestea pot conţine anumite inadvertenţe: fotografia este cu caracter informativ iar unele specificaţii pot fi modificate de catre producător fără preaviz sau pot conţine erori de operare. Pentru anumite clarificări vă rugăm să ne contactaţi.