Produsul a fost adaugat in cos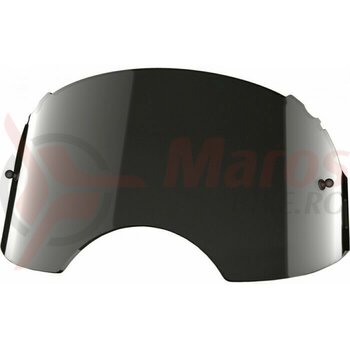 Lentila Ochelari Oakley Airbrake Mx Dark Grey
COD PRODUS: AOO7046LS-00001000
76.00 Lei
Lentila Ochelari Oakley Airbrake Mx Dark Grey
Cod produs: AOO7046LS-00001000
95.00 Lei
76.00 Lei
pretul include TVA
To order
La comanda
Livrare 1-25 zile
Lentila Ochelari Oakley Airbrake Mx Dark Grey
100% UV protection with anti-scratch and anti-Fog.

Sold individually!

With the right lens, you will see better and can simply ride faster!

Roll-off lenses has a socket for mounting the roll-off system. Tear-off lenses are for those who want to run without a roll-off system.

Copper: For whiteout and low light. Filters blue light to boost contrast and increase depth perception in overcast and shaded lighting conditions.

Blue: Low to medium low light. Comfortable shade that increases contrast in a variety of lighting conditions.

Smoke: Medium Strong to bright light. Reduces light levels with neutral transmission colours.

Yellow : For whiteout and low light. A high-contrast lens that increases visual acuity during extreme whiteout and low light.

Clear: Allows the maximum light transmission.

Mirror lens:Reduces the risk being blinded, the light bounces off the lens instead of obscure vision. Important when the sun is low!

Why a double Lens?
A dual lens is designed to prevent the lens from fogging, a must for sweaty and humid days!
Lasa un comentariu sau pune o intrebare
Ai întrebări?
Contacteaza-ne!
LUNI-VINERI 09:00 - 20:00
SAMBATA 09:00 - 15:00
intrebari@marosbike.ro
MarosBike.ro lucrează în permanenţă asupra acurateţei informaţiilor din acestă prezentare. Rareori acestea pot conţine anumite inadvertenţe: fotografia este cu caracter informativ iar unele specificaţii pot fi modificate de catre producător fără preaviz sau pot conţine erori de operare. Pentru anumite clarificări vă rugăm să ne contactaţi.