Produsul a fost adaugat in cos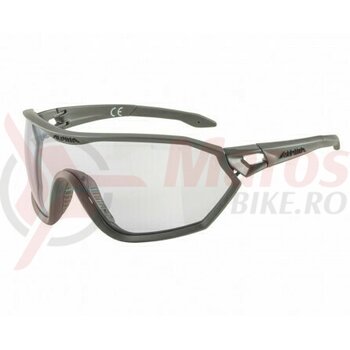 Ochelari ALPINA S-Way V moon-grey matt
COD PRODUS: A8586121
584.00 Lei
Ochelari ALPINA S-Way V moon-grey matt
730.00 Lei
584.00 Lei
pretul include TVA
To order
La comanda
Livrare 1-8 zile
Ochelari ALPINA S-Way V moon-grey matt
The Alpina S-Way V has a large spherical panoramic lens and provides an enormous field of vision and maximum protection. With the high-end lens technology Varioflex, the Alpina S-Way V are excellent sports glasses for any lighting and weather conditions. The lens optimally adjusts its tint to the lighting conditions (photochromatic): light when it's overcast outside, and dark when the sun is shining. This puts the protection level range at cat. 1 to 3. Fogstop prevents the lens from misting up. The malleable straps with adjustable angle allow the glasses to be adjusted individually to the shape of the face. The best protection. At all times. That's what the Alpina S-Way V offers.
100% UV-A, -B, -C Protection
The glasses can be perfectly adjusted with malleable temple ends and nose pads
Clear, undistorted vision thanks to decentred lenses
The anti-fog coating on the inside of the lens ensures a fog-free view
Improved vision and protection from draughts thanks to strongly domed lenses and a targeted airflow management that prevents lenses from fogging up
The Varioflex technology optimally adjusts the lens tint to the lighting conditions (photochromatic)
Comfortable fit and wearability due to stable frames, with soft arm tips and/or nose pads
Cold-shapeable nose padding fits any nose shape
Adjustable arm angle to fit to your face
High-quality case to protect your goggles
Lasa un comentariu sau pune o intrebare
Ai întrebări?
Contacteaza-ne!
LUNI-VINERI 09:00 - 20:00
SAMBATA 09:00 - 15:00
intrebari@marosbike.ro
MarosBike.ro lucrează în permanenţă asupra acurateţei informaţiilor din acestă prezentare. Rareori acestea pot conţine anumite inadvertenţe: fotografia este cu caracter informativ iar unele specificaţii pot fi modificate de catre producător fără preaviz sau pot conţine erori de operare. Pentru anumite clarificări vă rugăm să ne contactaţi.