Produsul a fost adaugat in cos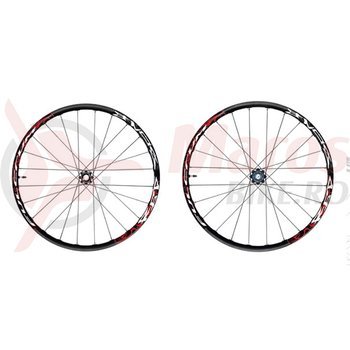 Roti MTB Fulcrum Red Zone XLR
COD PRODUS:
1799.90 Lei
Roti MTB Fulcrum Red Zone XLR
2999.90 Lei
1,799.90
1799.90 Lei
pretul include TVA
La comanda
La comanda
Livrare 1-2 zile
Red Zone™ XLR is the boldest version of the Red Zone™ model.
It's an absolutely multipurpose model that could be defined as Enduro-Freeride.

The aluminium rims are specially milled for lightening between the anchoring points of the spokes to obtain a rim that's extremely resistant to impact yet also very light.
The aluminium spokes are designed and produced by Fulcrum® to ensure the maximum performance in every moment
and in every situation.
Both the front and rear wheels have 24 spokes, distributed according to the exclusive Fulcrum® 2:1 spoke ratio, which significantly increases your power transmission and your manoeuvring precision.
Red Zone™ XLR wheels are compatible with tubeless tires, which adhere perfectly thanks to the Ultra-Fit™ Tubeless system, eliminating energy dispersion to the advantage of speed and therefore of overall performance.
Red Zone™ XLR is compatible with all ISO six-bolt braking systems.

Average weight*:
front 20 bolt one: 770 g
rear: 950 g
Lasa un comentariu sau pune o intrebare
Ai întrebări?
Contacteaza-ne!
LUNI-VINERI 09:00 - 20:00
SAMBATA 09:00 - 15:00
intrebari@marosbike.ro
MarosBike.ro lucrează în permanenţă asupra acurateţei informaţiilor din acestă prezentare. Rareori acestea pot conţine anumite inadvertenţe: fotografia este cu caracter informativ iar unele specificaţii pot fi modificate de catre producător fără preaviz sau pot conţine erori de operare. Pentru anuminte clarificări vă rugăm să ne contactaţi.